How to Clean and Store Precious Gold & Diamond Jewelry?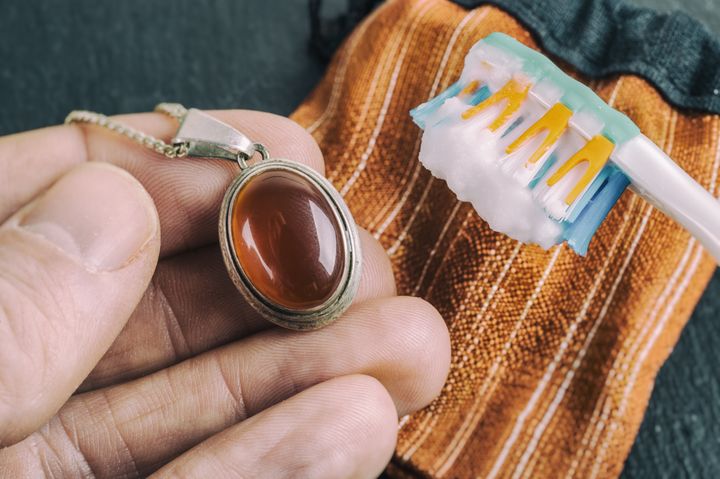 It can be hard to maintain and clean gold or diamond jewelry because the cleaning strategies differ according to the jewelry setting. Fine jewelry like profitable ownership is made and intended to be kept for a lifetime. Appropriate care should be taken keeping to guarantee that the quality of gold and precious diamond jewelry keeps going forever.
As per Adam Binder, Gold and precious stones are significant material for making jewelry. Since purchasers need to spend a great deal of cash in getting them, it is basic to clean and store them in a legitimate way so that the original excellence of these valuable materials can be enhanced as well as retained. You can either do the cleaning at home or offer it to Golden Anvil Jewelers to do it for you. 
Because of using hair styling items, oil or hand creams, a film of dust and dirt sets on gold and precious stone jewelry, and on account of this, they don't shimmer. According to Adam Binder, if you don't clean them, these materials can gather a thick layer of dirt, typically found on the back of the stone or gold jewelry. Although diamond is considered to be a hard jewelry stone, scouring it hardly and utilizing hard cleaners can expel the material and coating, which is used for enhancing it. So it is crucial to be exceptionally cautious while removing the film and dust.
The right way to clean your jewelry
Before cleaning, attempt to see whether there are any treatments, which were used on the diamond before being put in a setting. If you know this, it will be simple for you to clean. The principal thing you should do is, soak the jewelry in a warm solution made of water and gentle liquid cleanser. You can either utilize ivory liquid for dishwashing or another mild cleanser.
The following step should dry it with a lint-free fabric. You can also use a stream of water for the grime to be flushed away. Indeed, even a toothpick can be utilized so that soil is pushed away carefully from the stone. 
After soaking it for some time, you require a delicate brush for expelling dust. A brush with hard bristle should not be used as the metal setting of the jewelry will get scratches. After cleaning it with a delicate brush, wash it around in the solution, and afterward rinse the jewelry properly in warm water. Keep in mind to put the jewelry in a strainer or close drain so that you don't lose it.
The water solution of ammonium solution can be used for diamonds that are not crack filled. Diamonds that are break filled should be cleaned with a gentle liquid cleanser. In the end, the coating on the diamond gets expelled or blurred with the use of ammonia. If there are different stones other than jewels, then you should be extra watchful. The weakest and most sensitive jewelry should be taken care of the most.
(Video courtesy of Jewelers Mutual Insurance Group)
Ways of Storing Jewelry
According to Adam Binder, Gold is a generally pliable metal and can be harmed by scratches from hard gemstones. To stay away from this, you should keep your gold pieces stored in delicate fabric sacks or the first box that you got them in. 
A diamond is the hardest substance on earth and when it is put away improperly, it can scratch your different gemstones, for example, rubies, emeralds, and sapphires. Diamonds can also scratch silver, gold, and platinum. To keep this, you should keep it in a delicate material pocket.
It is smart thinking to keep your jewelry box clean and sorted out, as this will have many advantages. If your gems pieces are not commingled together you won't risk one piece getting tangled in, or scratching another piece. You will also have the ease to find the jewelry that you are searching for immediately.
To make it less demanding to store your jewelry properly, pick a style of jewelry box that has numerous little compartments to separate things. This will allow you to keep your gems pieces far from each other with the goal that they don't touch or get to be distinctly tangled.