Opal: The October Birthstone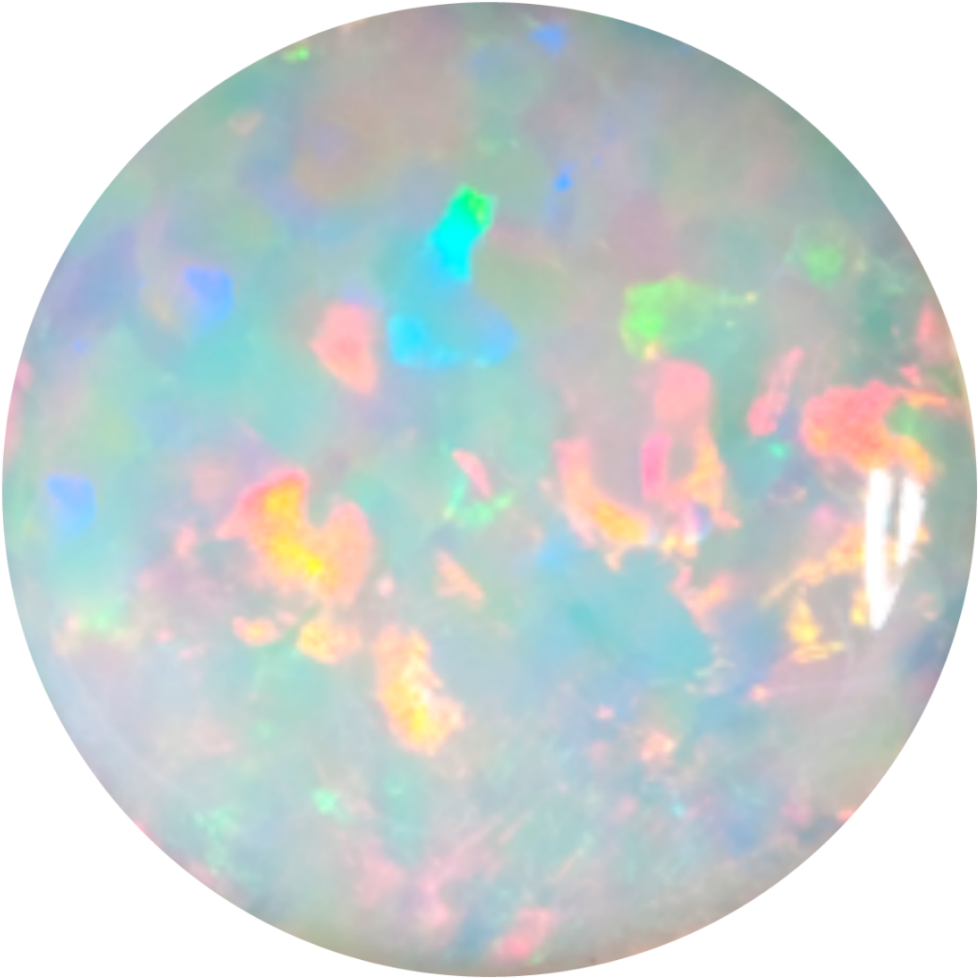 Opal, and its dramatic play of color has inspired writers to match it to fireworks, galaxies, and volcanoes. Nomadic Bedouins once believed opal held lightning within and fell from the sky during thunderstorms. The Ancient Greeks thought opals bestowed the gift of prophecy and protection from disease. Europeans long maintained opal to be symbolic of purity, hope, and truth. Years ago, opal was once believed to embody the virtues and powers of all the colored stones.
18kt Yellow Gold Green Freeform Opal Necklace with Diamonds
Where do Opals Come From?
The opal birthstone is found in many places. The fields of Australia are the most productive region within the world for the October birthstone. Ethiopia, Mexico, and Brazil also are primary sources. Additional deposits have been found in Central Europe, Honduras, Indonesia, Madagascar, Peru, and Turkey. Lightning Ridge is a little town in New South Wales, Australia, that is famed for producing prized opal. A dry and rocky region softened only by small trees and scrub, Lightning Ridge gets little rain and bakes within the scorching summer temperatures. The climate is so unforgiving that miners often live underground to seek out respite from the punishing heat.
18kt White Gold Colorful Oval Cut Opal and Diamond Necklace
How do I Clean and Take Care of my Opal Jewelry?
Some opals are treated by impregnation with oil, wax, or plastic. Opal doublets or triplets are fine slices of opal glued to a base material and covered with a protective layer of clear quartz. The safest way to clean opal is with warm, soapy water. Other cleaning methods might damage the opal or filler material. Prolonged exposure to water may weaken the adhesive in opal doublets and triplets. Even natural opal can fracture if exposed to high heat or sudden temperature changes.
Elegant 14kt White Gold Opal and Diamond Ring
Bring Your Opal Jewelry to Golden Anvil Jewelers!
Once a year, even if October isn't your birthday month, bring your opal jewelry to the Golden Anvil Jewelers and we will professionally inspect and clean your opal jewelry completely free of charge. If your opal jewelry needs some attention or repair, we can take care of you with our team of in-house gemologists at reasonable rates.
Click the link below to browse our stunning collection of opal jewelry
And last but not least, Happy Birthday to all our October-born clients and friends!